Manufacturer: Markant Australia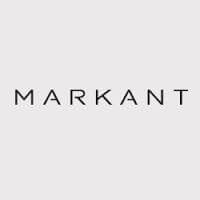 Markant develops furniture lines that make working healthily, simple and enjoyable. Employees are able to determine their own level of activity during their working day by alternating sitting, standing, walking and general movement.
Healthy employees are more productive, happier and enjoy longer employability. Markant Dynamic workplaces are perfect for Activity Based Working. People are invited to stand up, move more and be physically active in during their working hours.
Which results in, more productivity, healthier and happier office workers. Beneficial for employers and employees, everything is captured in a Markant Dynamic Working office.
Markant, For better health and productivity.
MiEN Company, USA Office
2547 3 Mile Rd NW ste f, Grand Rapids, MI 49534, USA
Phone: +1 616-818-1970
Products
您能怎么使用GreenTag绿色标牌?
生产商
使您的产品脱颖而出,消除打开主要市场的障碍。
获得GreenTag绿色标牌的认证,让您的产品作为行业佼佼者脱颖而出,与普通产品区分开,在迅速扩张的绿色市场中赢得胜利。
绿色消费者
创建您 自己的健康,可持续的家居,室内设计和生活方式。
了解我们在美容与个人产品,清洁和建筑与室内行业取得的成就,或了解更多关于GreenTag绿色标牌的信息。
GreenTag绿色标牌认证产品通过世界上最严格的标准,以保护您和您的家人的健康和安全,减少对我们的的影响,把选择的力量放在你的手中。
专业人士
节省时间和金钱,选择能够保护您的业务免受风险的产品。
了解GreenTag 绿色标牌认证产品如何通过世界上最严格的健康,生态性能和安全标准。
通过主要绿色评级方案认可,GreenTag绿色标牌是您选择或证明产品选择的一站式认证。