Product: Autex GreenStuf®隔音材料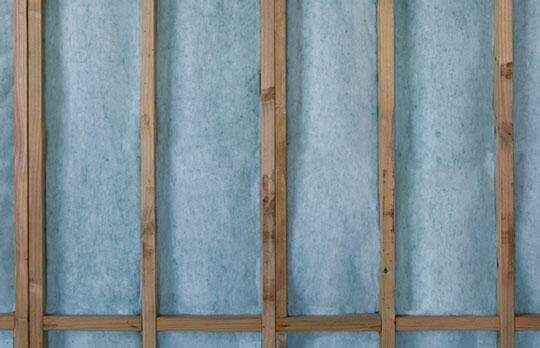 About
Autex GreenStuf® Acoustic Insulation
三大优势:
环保产品声明
使用后的回收内容
低挥发性有机化合物
产品概述—Autex GreenStuf®隔音材料是由聚酯纤维制成的一系列绝缘产品。它们重量轻,挥发性有机化合物含量低,耐用性高,易于安装,并且适合新建和翻新。
该产品包含的PET纤维具有80%以上的消费后可回收成分,并获得了ISO 14001认证的环境管理体系的支持,从而可以优化材料的使用。
Achievements:
Health & Ecotoxicity
Considered safe to use
Healthy VOC levels
Low toxicity - no toxicity in use
LCA
Life Cycle Analysis - Resources
Efficient use of materials
Post-consumer recycled content
Life Cycle Analysis - Emissions
Low air emissions
Low water emissions
Corporate Social Responsibility
≥10 year warranty
Certified Environmental Management System
Complies with Australian law
Environmental Management System
Fit for Purpose certified
Manufacturer take back policy
Replacement parts available
WELL Recognised
More information:
The product is GreenTag GreenRate Level A Certified under Scheme A8. The scope of certification includes GreenStuf® Sound Solution, GreenStuf® Autex Acoustic Blanket (AAB), GreenStuf® Acoustic Sound Blanket (ASB), GreenStuf® ASL Soffit and Slab Liner, GreenStuf® Baffleblock. The products have successfully passed the relevant GreenTag Standard's Cautionary Assessment Process and no issues of concern or red lights comments exist regarding the toxicity of the products.
---
Certified under:
Global GreenTag Standard v4.0
Rating tools relevance:
GreenStar 'Design and As Built v1.3' and 'Interiors v1.3' Rating Tools Credits:
o Sustainable Products Level A
GreenStar ' Performance v1.2' Rating Tools Credits:
o Procurement and Purchasing: Refurbishment Materials
WELL V1.0 Features- IWBI
o Feature 04 VOC Reduction
WELL V2.0 Features- IWBI
o X11 Long-Term Emission Control
o X13 Enhanced Material Precaution
您能怎么使用GreenTag绿色标牌?
生产商
使您的产品脱颖而出,消除打开主要市场的障碍。
获得GreenTag绿色标牌的认证,让您的产品作为行业佼佼者脱颖而出,与普通产品区分开,在迅速扩张的绿色市场中赢得胜利。
绿色消费者
创建您 自己的健康,可持续的家居,室内设计和生活方式。
了解我们在美容与个人产品,清洁和建筑与室内行业取得的成就,或了解更多关于GreenTag绿色标牌的信息。
GreenTag绿色标牌认证产品通过世界上最严格的标准,以保护您和您的家人的健康和安全,减少对我们的的影响,把选择的力量放在你的手中。
专业人士
节省时间和金钱,选择能够保护您的业务免受风险的产品。
了解GreenTag 绿色标牌认证产品如何通过世界上最严格的健康,生态性能和安全标准。
通过主要绿色评级方案认可,GreenTag绿色标牌是您选择或证明产品选择的一站式认证。