Product: Duramat和Ultramat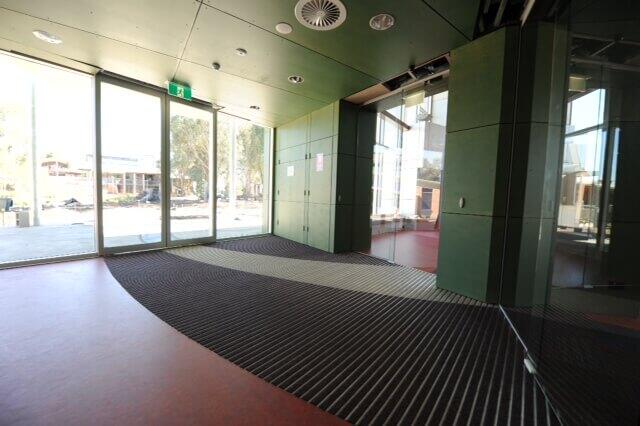 About
Duramat和Ultramat
三大优势:
• 回收计划
产品概述—Birrus Matting Systems的Duramat和Ultramat是由铝制框架,可更换的模块化尼龙地毯和/或PVC零件制成的入口垫。Duramat和Ultramat具有十年保修,适用于商业,零售和家庭行业的内部和外部使用。制造商在生命周期结束时提供产品管理计划,以进行回收或翻新。
Achievements:
Health & Ecotoxicity
Low toxicity - no toxicity in use
Corporate Social Responsibility
≥10 year warranty
Building Code of Australia compliant
Complies with relevant social and environmental laws of the country of operation
Environmental Management System
Fit for Purpose certified
Manufacturer take back policy
Rating Tools
More information:
The product is GreenTag GreenRate Level C Certified under Scheme C7.
The scope of certification includes Duramat and Ultramat, available in closed construction in 10mm and 16mm depths, and open slimline construction in 10mm depth only.
Issues of Concern/Red Lights (if needed) The products have successfully passed the relevant GreenTag Standard's Cautionary Assessment Process and no issues of concern or red lights comments exist regarding the toxicity of the products.
---
Certified under:
Global GreenTag Standard v3.2
Rating tools relevance:
GreenStar 'Design and As Built v1.3' and 'Interiors v1.3' Rating Tools Credits:
o Sustainable Products
您能怎么使用GreenTag绿色标牌?
生产商
使您的产品脱颖而出,消除打开主要市场的障碍。
获得GreenTag绿色标牌的认证,让您的产品作为行业佼佼者脱颖而出,与普通产品区分开,在迅速扩张的绿色市场中赢得胜利。
绿色消费者
创建您 自己的健康,可持续的家居,室内设计和生活方式。
了解我们在美容与个人产品,清洁和建筑与室内行业取得的成就,或了解更多关于GreenTag绿色标牌的信息。
GreenTag绿色标牌认证产品通过世界上最严格的标准,以保护您和您的家人的健康和安全,减少对我们的的影响,把选择的力量放在你的手中。
专业人士
节省时间和金钱,选择能够保护您的业务免受风险的产品。
了解GreenTag 绿色标牌认证产品如何通过世界上最严格的健康,生态性能和安全标准。
通过主要绿色评级方案认可,GreenTag绿色标牌是您选择或证明产品选择的一站式认证。