Manufacturer: Woven Image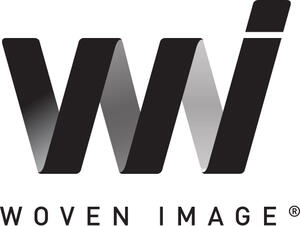 Since 1987, Woven Image have been supplying the built environment with sustainable, design-led acoustic finishes and textiles.
From modest beginnings in Sydney, Woven Image now have offices throughout Australia as well as Asia, Europe, and North America, and an established network of global distributors and resellers.
The product portfolio consists of commercial textiles and acoustic finishes such as EchoPanel® - The original PET acoustic panel made using 60% recycled fibres; invented, patented and launched by Woven Image in 2004. Further innovations, including their multi-award winning Embossed Panel Series, have proven that PET waste can be successfully upcycled into a value-added resource that meets the growing demand for acoustic finishes.
Woven Image seeks to design and operate responsibly, with a focus on healthy, positive, and circular supply. They are unequivocally committed to the continuous improvement of the environmental and social impacts of their products and operation. The actions they are taking involve a holistic approach, encompassing their products, the planet and its people. These elements form the Woven Image Pillars of Sustainability; Product Stewardship, Climate Leadership and Social Responsibility.
37-39 Chard Road
Brookvale NSW
Australia 2100
T: 1800 888 650
W: www.wovenimage.com/en-AU
E:
Products
您能怎么使用GreenTag绿色标牌?
生产商
使您的产品脱颖而出,消除打开主要市场的障碍。
获得GreenTag绿色标牌的认证,让您的产品作为行业佼佼者脱颖而出,与普通产品区分开,在迅速扩张的绿色市场中赢得胜利。
绿色消费者
创建您 自己的健康,可持续的家居,室内设计和生活方式。
了解我们在美容与个人产品,清洁和建筑与室内行业取得的成就,或了解更多关于GreenTag绿色标牌的信息。
GreenTag绿色标牌认证产品通过世界上最严格的标准,以保护您和您的家人的健康和安全,减少对我们的的影响,把选择的力量放在你的手中。
专业人士
节省时间和金钱,选择能够保护您的业务免受风险的产品。
了解GreenTag 绿色标牌认证产品如何通过世界上最严格的健康,生态性能和安全标准。
通过主要绿色评级方案认可,GreenTag绿色标牌是您选择或证明产品选择的一站式认证。